Paving Stone Sealer, Paving Stone
Cleaner & More
SERVICING SAN DIEGO COUNTY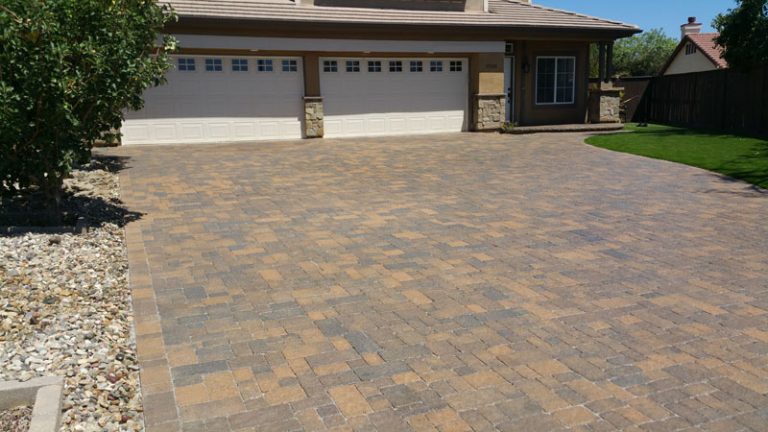 Landmark Clean And Seal specializes in cleaning, restoring, and sealing your interlocking paver system to its original beauty. Our proven Clean And Seal process can successfully restore any paving stone driveway, walkway, patio, or pool deck brilliantly. Read more about our tried and true method to find out how your paver stones can not only be made to look new but also become protected for years to come against staining, fading, and weed growth. You have made a wise investment in pavers…..now protect your investment with a Landmark Clean And Seal.
When many homes in Southern California had concrete pavers incorporated into their landscapes, the original installation included a topical sealer. Over time, the sealer and pavers can begin to look tired, fade and suffer from weed growth into the joints. A professionally executed Landmark Clean And Seal can restore your paving stones to look like new and protect the investment you've made in your home's landscape.
BENEFITS TO SEALING PAVERS
COMMERCIAL CLEANING SERVICES
Whether you are the Owner or Manager of a hotel, restaurant, shopping center, apartment complex, or Home Owners Association, at some point, you're bound to be looking at maintenance of the pavers or hardscape surfaces that bring your clients up to your front door.
Landmark Clean And Seal addresses the sticky issues involved with cleaning interlocking pavers and hardscape surfaces that are subject to regular and consistent use by the public.
GET A ONE-DAY CLEAN AND SEAL QUOTE...